Bolsa Grande High School Class of 1995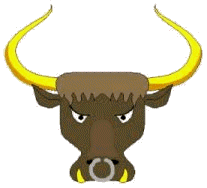 WELCOME CLASS OF '95!
Well, the 95 page is starting from scratch. A 95 classmember is no longer maintaining the page so any/all info has been lost. If you want to be added, just send me your info, thanx BolsaGrandeAlumni@hotmail.com. Also, if you would like to add a photo, please send as e-mail attachments and I will add a photo page. Please come back often and keep in touch.

Other Bolsa Related Web Sites
Class of 1993 Homepage
Class of 1994 Homepage
Bolsa Grande Alumni Homepage
Class of 1996 Homepage
Class of 1997 Homepage
Class of 1998 Homepage
Class of 1999 Homepage
Class of '95 Photo Placeholder

Danielle Hemenway in Whittier, California
Kim Massaro
Edith Ramirez

E-Mail at BolsaGrandeAlumni